DRiV™ Launches Expanded Digital Catalogue of Walker Emissions Control Universal Parts
User-Friendly, Industry Exclusive Catalogue Covers Brand's Full Range of Universal-Fit Parts for Emission Control System Repairs
Kontich, Belgium,January 16, 2022. Tenneco's (NYSE: TEN) DRiV™ business has launched a user-friendly electronic catalogue covering the expanded range of Walker Emissions Control universal-fit components. This industry exclusive catalogue enables parts distributors and automotive service professionals to quickly and easily identify the correct, non-application-specific components and hardware needed to complete a road range of emissions control system repairs. 
The Walker range of universal parts includes, tailpipes, connecting pipes, exhaust bends, flex pipes and pipe extensions as well as clamps, hardware, flanges, hangers and other components commonly needed to ensure a lasting, high-quality repair. Also covered in the catalogue is the brand's extensive offering of emissions control system chemicals such as regeneration activator and prevention dose and fuel-borne catalyst. The full range of Walker products is available through leading replacement parts distributors throughout Europe. 
The new catalogue features an extensive redesign to enable users to more quickly identify the correct parts based on description, appearance and detailed specifications. 
"Professionals choose Walker because they understand that every part is engineered and manufactured to provide exceptional fit, performance and reliability," said Julien Russeau, Product management director Walker. "Additionally, our unique expertise in the emissions control category enables Walker to provide an unsurpassed breadth of parts, outstanding reference tools and comprehensive technical support that help enhance technician productivity." 
To access the new Walker Universal Parts catalogue, visit https://www.garagegurus.tech/en-eu/knowledge-center/technical-catalogues.html ​ ​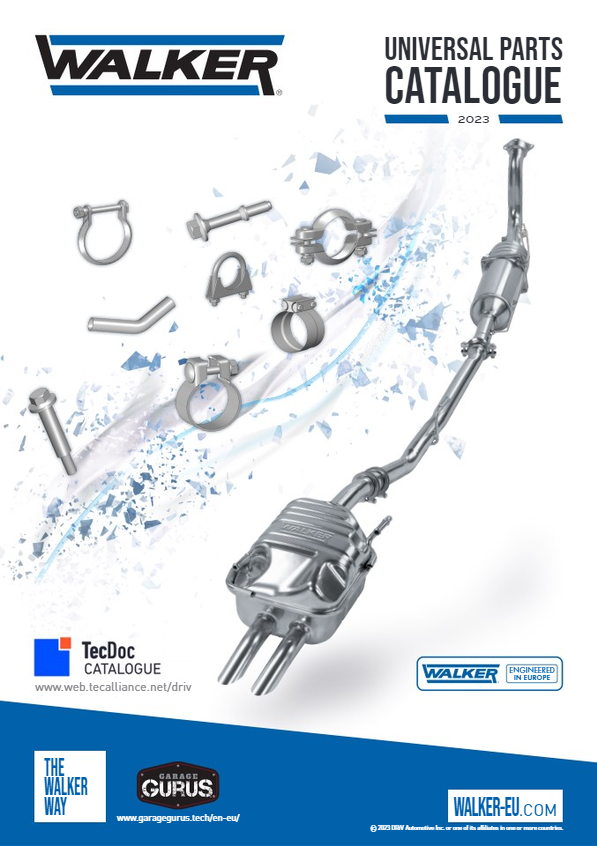 ​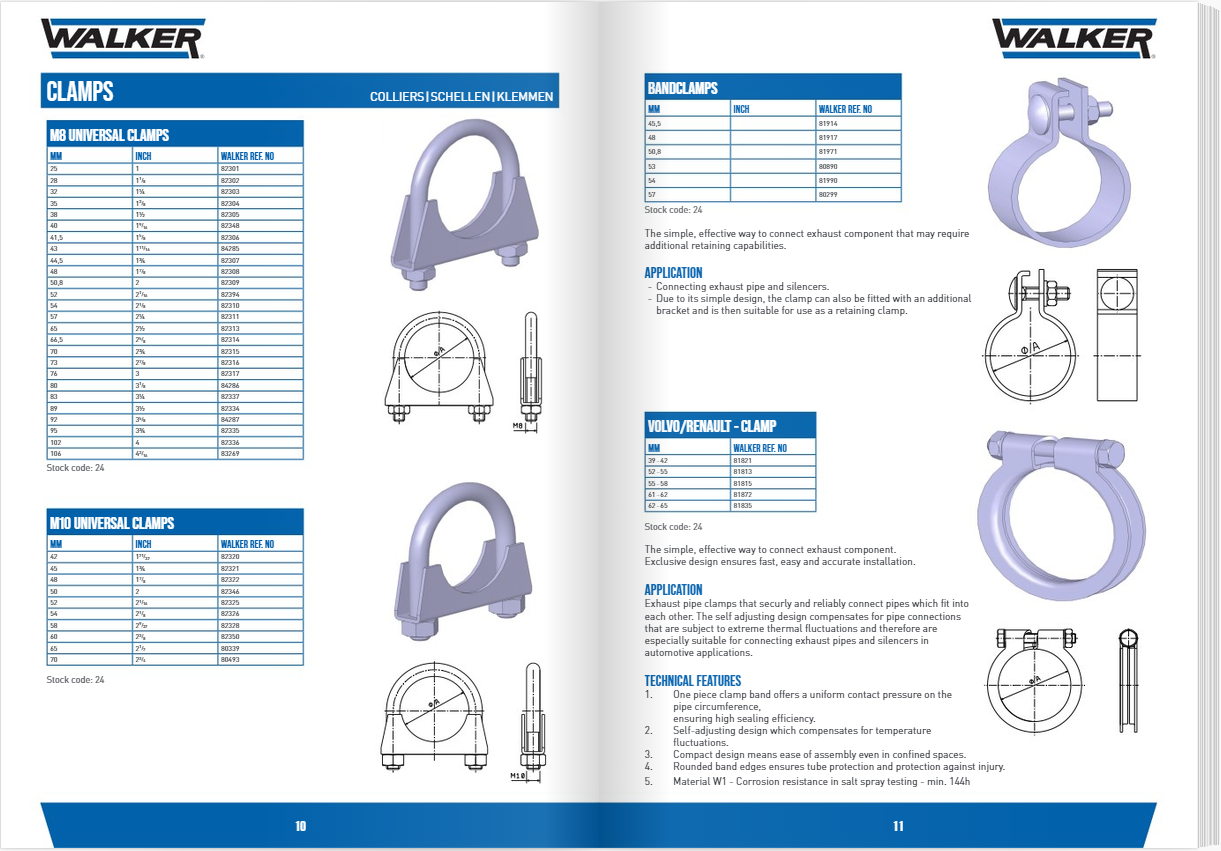 ​​
​

​